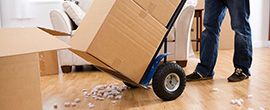 There's nothing more exciting than moving to a new country. Whether you're planning a domestic or a commercial move, no matter how much...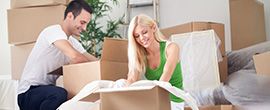 If you're moving house, and are looking for a man and van service, you ought to speak to Man and a Van London. With well-equipped vans and friendly,...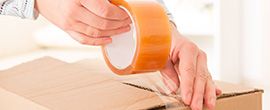 Are you planning a move? It doesn't matter whether you're looking at moving your business or your home, and it doesn't matter how much...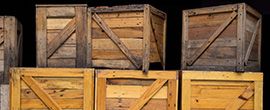 It often happens, when you're planning a move, that you need to put some of your things into storage for some period of time. No matter what you...
---
The premier man and a van service in London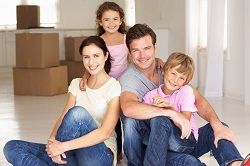 If you're looking for a man and a van service in London, look no further than Man and a Van London. With a fleet of modern, well-equipped vehicles and a team of friendly and reliable drivers and movers, we're the go-to company for all your removals needs. Just give us a call on
and ask one of our representatives more about the services that we offer. We'll be able to offer a free quote right away. When it comes to something as important as finding a removals company, you just don't want to settle for second best. When you need the job done right, come to us.

No matter if you're moving your house or your office, no matter if you're moving to somewhere in London, somewhere else in the UK, or even moving abroad, and no matter how much you're looking to move, we can provide you with just the service that you need to make sure that moving day is simple and stress-free for you. With years of experience carrying out all types and sizes of removals, and with hundreds of successful commercial and domestic moves behind us, we've built up a great reputation as one of the best all-purpose removals companies around.

One of the most important things about what we offer is that we can provide a comprehensive range of services to cover every aspect of the removals business. That way, we can act as a one-stop shop for everything you could need during the moving process. Our customers find this really convenient. Not only does it save time and money, it also means that, at every stage of their move, they've got the benefit of our skills and experience. We don't believe that there should be any more stress and hassle in moving than there absolutely has to be, and we've designed our business to make it as easy as possible for customers to get their move underway quickly and easily.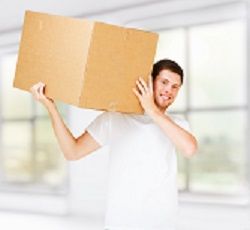 Of course, when you begin looking for a removals company, you can quickly come across hundreds of competing claims, and a confusing range of services being offered. Especially if you're moving for the first time, or if you're undertaking a really big move, it can be very difficult to decide which company to choose. We think that moving your house or your business is an important undertaking, and we don't think it's something you should compromise on. When you come to the professionals, you can be sure of top-quality services for reasonable prices. With our team of movers behind you, you'll know that you're in safe hands.

What's the best way of organising your move? Initially, it might be tempting to try sorting it all out with help from friends and family, using whichever vehicles are available. In our experience, though, this sort of approach often ends up being more trouble than it's worth. Are you sure that you'll be able to organise a time for your move that's convenient for everybody? Are the vehicles you have large enough to manage all of your things in one trip? If they're not, have you worked out how much time repeat trips will take? With these sorts of considerations, moving day can quickly get out of hand. That's the moment when it's best to step back and come to an experienced team of movers. With us, you can be sure you'll have the right tools for the job.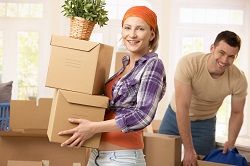 Lots of people worry about the disruption that moving day can cause to their work or personal schedules. We understand this concern very well, and when you work with us we can keep the amount of interference your move makes with normal life to an absolute minimum. Nobody wants to take excessive amounts of time off work to oversee their move, and nobody wants to move at an inconvenient time of day in order to fit in with other people's schedules. If you're moving your business, every hour that your office is out of operation is an hour that you could have been working in. There's nothing more frustrating than having a client call and finding that the file you need to consult is in transit, or in storage somewhere. We know just how to keep your move from interfering too much with normal life. When you work with us to organise moving day, you can get ordinary life up and running straight away.

We offer a complete and comprehensive range of services, covering everything you could need when organising your move. We provide high quality boxes and other packaging materials specifically designer for the removals process at very competitive prices. Using the right packaging, you won't have to worry about things getting damaged or confused while on the road, or about wasting space in the van. We can also offer modern, secure self storage facilities, just in case you need to put anything into storage during your move.

Our man and van services are particularly strong. We have an excellent team of friendly, reliable, and punctual drivers, so you don't have to worry about people turning up late or getting lost en route! All our vans are modern and equipped with everything you could need for loading, unloading, and transporting your things safely and quickly, including straps and trolleys. And, of course, if you need an extra hand with packing and moving your things, our team of movers will be happy to help.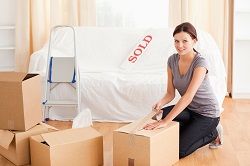 If you're planning any sort of move, then, your next step ought to be to get in touch with Man and a Van London. With years of experience in the business and a great range of products and services to cover all your removals needs, we can get you to your new home smoothly and happily. Just give us a call today on
and ask one of our representatives for your free quote. From there, it's only a short step to your new home!
What client say's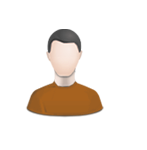 Despite me being there to oversee the operation, the three movers handled themselves respectfully and expertly in order to finish the job on time.
Billie Thompson
We couldn't have been more pleased with the service of those who moved our items - they were very polite, supportive anf totally on top of things from start to finish. Our furniture was swiftly unpacked and reassembled which was so great, plus the...
Steve Maudler
Fantastic experience with these people! This was by far the smoothest transition I have had in a good while. They arrived on time, were friendly, worked quickly, and considered all delicate items carefully.
Roy Morgan
The team at London Man and Van Services were spot on in terms of timeframe and treated my stuff extremely carefully; rehiring them is something that's definitely on the cards if the necessity arises for me to move house yet again!
Alicia Smith
I feel privileged to have come across such a reliable and professional team at Man and a Van London - no amount of five star ratings could capture the excellence of their workmanship! Heartfelt shoutout to them for being such an incredible help...
Emily West
I am quite thrilled with the movers from Man and a Van London. They are efficient and professional.
Helen Oberman
When we were moving house, Moving Men and Van was a life saver with their affordable prices. Moving is already stressful enough without worrying about your moving company scamming you.
L. Stringer
Dealing with office removals whilst trying to keep up with my day-to-day operations was always going to be a struggle, but thankfully I found Moving Men and Van, a moving company that was able to help me out. They did everything asked of them and...
Gordon B.
Admittedly, I can be very fussy when it comes to hiring services of any kind, but with ManandaVanLondon I can't think of a single aspect that could be improved. The care for my possessions, the friendliness and customer service, and the speed with...
Harry W.
My recent experience with using Man with a Van London to handle my relocation can be summarised in the following way: the staff are a team of extremely friendly, helpful and professional people. They know what to do, communication between them is...
Steffi Garvey