---
Your first stop for domestic removals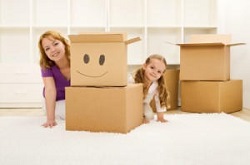 For anybody, moving house is a big day. It doesn't matter how far you're going, or how much you're moving –– this is an exciting time for you. Still, lots of people find organising a domestic move a stressful experience. There's lots to organise, and, especially if this is the first time you've moved, or you haven't moved in a number of years, the prospect might seem bewildering. Here at Man and a Van London, we firmly believe that moving day doesn't have to be a stressful experience for our customers. With an experienced and friendly team of movers and a great range of services to cover every aspect of the removals process, we can offer you everything you need to make your move as smooth as possible. Just give us a call today on 020 8746 4397 to get your free quote!

Many people worry about the disruption that can come with moving day. It can be frustrating to have to take time off work to coordinate your move, or else to move at an antisocial and uncomfortable hour in order to fit in with your work schedule. If you're relying on friends or family for help moving, you might find you have to move at an awkward time to fit in with their schedule. If these sorts of worries sound familiar to you, it's time to go to the professionals. With an experienced removals company, you can make moving day work for you.

We offer a full range of services to cover every aspect of the removals process. That means that, no matter what part of your move you're trying to plan, you ought to give us a call. With our know-how and our can-do attitude, we'll be able to offer you just what you need to get the job done.

If you're looking for boxes or packaging, we can offer a great range of solutions at very competitive prices. These are boxes and other material designed especially with the removals process in mind, which means that they're built to make your possessions as secure as possible during loading and transit, and to minimise the amount of space taken up in the removals van. There's nothing more frustrating than finding that something precious to you –– especially something fragile, like your china! –– has been damaged during transit. Similarly, there's nothing as annoying as having to make several trips because the boxes you're using mean you have to waste space in the van. With our packaging, you don't have to worry about any of this.

Our man and van services are some of the best around. With friendly, punctual, and reliable drivers and vans that come equipped with straps, trolleys, and all the other tools you need for loading, moving, and unloading your goods securely, we've got a great reputation as one of the best man and van companies around. In addition, if you need to put anything into storage for any period of time during your move, we can provide you with modern and secure self-storage facilities.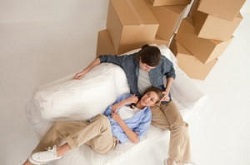 We don't think that moving day has to be a hassle. In fact, the with right removals company behind you, it can be a smooth and stress free experience. If that sound good to you, you should get in touch with Man and a Van London today. Just give us a call on 020 8746 4397 and ask our representative for your free quote. From there, it's only a small step to getting your move underway. We're looking forward to hearing from you!