---
Planning a move to the EU? We're the removals firm for you!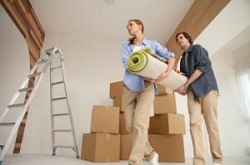 There's nothing more exciting than moving to a new country. Whether you're planning a domestic or a commercial move, no matter how much you're looking to move, and no matter where you're planning to move in the EU, Man and a Van London can offer you all the services you need to get your move underway. Just give us a call today on 020 8746 4397 and ask one of our representatives for your free quote. With our great team of movers and our extensive range of services, covering every aspect of the removals process, you can be sure that we have everything you need to get your move underway in style.

When planning a move to another country, a lot of people worry about the amount of disruption it might cause. Moving a long distance can disrupt your work schedule, and trying to organise a move around work can lead to you moving at very inconvenient times. If these sound like familiar worries, the best thing to do is to turn to the professionals. With an experienced team of movers behind you, you can be in charge of the removals process. There's no need to fear disruption –– when you come to us, moving day can be as hassle-free as possible.

Often, especially when you're moving abroad, you might find it necessary to put some of your items in storage for some period of time. This might be because you're moving to a new address which is a different size or shape to the last one, or which has different storage facilities. It might also be because there are still some details to be hammered out regarding your new home, and it would be convenient not to move everything in until those are settled. It might just be that you don't know where everything's going to go! No matter what the reason is, and no matter what you're looking to store, we can provide you with modern self-storage facilities which will be just right for you.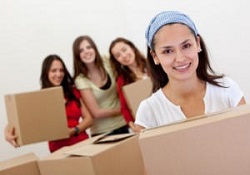 Particularly when you're moving long distances, it's important to make sure that all of your belongings are going to be completely secure during transit and the loading and unloading phases. One of the best ways to guarantee that is to use the right packaging for the job. It's no good having your record collection rattling around in a box which is too big for it, or your bone china getting chipped because the box it's in isn't tough enough. We provide a range of high-quality boxes and other packaging materials at very competitive prices, all designed especially with the removals industry in mind. With our boxes, you won't have to worry about any of these mishaps ruining your move. In addition, we offer a full range of tape, markers, bubble wrap, and other packing accessories, so that you'll have everything you need to make sure that your things are as secure and clearly-labelled as possible.

If this sound good to you, then you ought to get on the hone to us right away. Just give Man and a Van London a ring on 020 8746 4397. You'll be able to talk with one of our friendly staff members, who will be able to describe for you in more detail the full range of services that we offer, and give you a free quote. From there, we can book a date for a more personalised assessment of just how we can help make your move as smooth as possible. Remember: with us, you can take all the stress out of moving to the EU.