---
In the market for packaging? Come to us!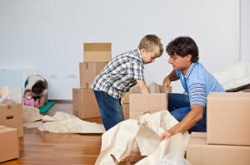 Are you planning a move? It doesn't matter whether you're looking at moving your business or your home, and it doesn't matter how much you're going to move or how far away you're going –– it's really important, for your peace of mind, that you've got the right boxes and packaging for the job. Here at Man and a Van London, we offer the very best in boxes and other packaging materials designed specifically for the removals process, all at very competitive prices. To learn more about the packaging solutions we offer, and about any of our other removals services, just give us a ring on 020 8746 4397 and ask one of our representatives for more information.

Perhaps the most important factor to take into consideration when you're organising a move is the safety of your possessions. Nothing ruins moving day more than breakages and other mishaps which might happened during loading and unloading or while things are in transit from A to B. You want to be absolutely sure that your things are safe, and getting the right packaging for the job is one of the best ways of making sure of that. We firmly believe that moving day should be a stress-free experience for our customers, and with the right products, you can make sure it is.

We offer boxes designed specially for the removals industry. That means that the packaging you get will be tough enough to protect your things while on the road, and the right shape to minimise any sort of wasted space in the removals van. That makes them the safest and most efficient tool for the job, which adds up to peace of mind and savings for you. We also offer a full range of packing materials like bubble wrap, tape, and markers to make sure that everything gets to its new home as smoothly as possible.

Of course, that isn't all that we offer. We're proud to be able to provide our customers with a full range of services covering every aspect of the removals business. No matter what part of your move you're planning, you should give us a call, and we'll have the products, the staff, and the experience to give you exactly what you need. It's this sort of comprehensive service that has given us such a good reputation over the years as a reliable, friendly, and experienced removals company. With hundreds of moves behind us, we know just what our customers want from a removals firm.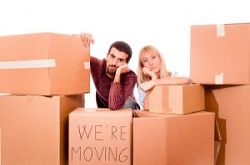 Among our other services, we offer modern self storage facilities. If you need to put some items into storage for some period of time while you're moving into your new address, we can help. It doesn't matter how much you're looking to store, or what type of thing you want to put into storage –– we're here to help. And because all our facilities are modern and secure, you can rest assured that the things you're putting into storage will be in safe hands.

So, for all the packaging you need, or for any other aspect of the removals process, just give Man and a Van London a call on 020 8746 4397. One of our representatives will be able to give you a free quote, and talk to you more about just what we can offer you. Remember that, when it comes to something as important as moving house, there's no point settling for second best. When you come to the professionals, you can look forward to a smooth and stress-free moving day.