---
Work with us if you're planning a move in the UK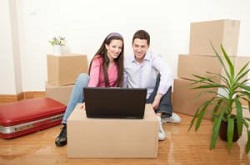 Whether you're lived in the UK for years, or you're coming to it for the first time, moving to a new home in britain is an exciting prospect. Here at Man and a Van London, we believe that when it comes to something as important as moving to a new home, there shouldn't be any more fuss than necessary when it comes to the removals process. That's why our friendly team of experienced movers can offer you a full range of services to cover every aspect of the removals process. Just give us a call today on 020 8746 4397 to learn more about what we have on offer.

Many people worry that moving can be a disruptive process. It might be that you're worried about taking time off work to coordinate your move, or that you'll have to move at an antisocial hour in order to fit your move I around your work schedule. If you're looking to relocate your company, it might be that you're worried about the amount of business hours that will have to be wasted while you get your office moved to its new address, or the inconvenience of having to work while some of your records or equipment is in transit or in storage. We understand all these worries, and, when you come to us, you'll find that moving day doesn't have to be disruptive.

No doubt that when you first began thinking about your move you came across dozens of removals companies making competing claims about the services that they offered and the prices they charged. With something as important as a move, though, choosing the right removals firm can make all the difference. Since that's the case, there's no point settling for second best. When you come to a removals company with years of experience and a complete range of services to cover everything you could need during the removals process, you know that you're in good hands.

Over the years, we've moved hundreds of businesses, individuals, and families into their new homes. We've got experience moving in the UK, the EU, and farther afield. From studio flats to mansions, we've moved it all. When you hire us, you're hiring this depth of experience. You don't have to worry about unforeseen complications arising, or subtle parts of the removals process that your movers didn't account for. Just come to us, one of the most experienced teams around, and you'll have all the know-how that you need to make moving day work for you.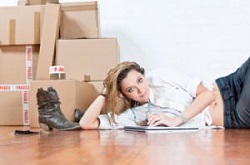 We offer a complete range of services, covering everything that you could need when you're planning your move. We offer an excellent man and van service, with punctual and reliable drivers and vans equipped with everything you could need for making the loading, unloading, and transit of your things as secure and easy as possible. If you need any extra hands with packing, unpacking, and moving, just tell us, and our team will be happy to help. If you need self storage, we can offer excellent modern facilities for any quantity or sort of items. And if you're looking for strong, specially designed boxes and other packaging, we can offer a full range of packing materials to make sure that your possessions are safe en route.

If all this sounds good to you, your next step should be to give Man and a Van London a call. Just get in touch with us on 020 8746 4397 and ask one of our representatives for your free quote. From there, it's just a short step to getting your move underway.