---
Want man and van services?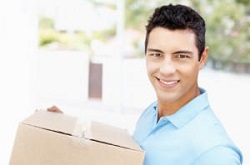 If you're moving house, and are looking for a man and van service, you ought to speak to Man and a Van London. With well-equipped vans and friendly, efficient, reliable drivers, you can be sure that you'll receive a punctual and high-quality service. You won't have to worry about drivers turning up late or things getting broken –– with us, removal day can be as smooth and stress-free as it ought to be. Just give us a ring on 020 8746 4397 and ask about our services, and one of our friendly staff will be happy to give you a free quote.

Over all our years of experience we've moved thousands of homes and offices to new addresses in the UK and the EU. We've won a reputation with all our customers for professionalism and know-how. With high quality services and the very best movers around, we can make sure that you've got just what you need from a removals service. With something as important as moving house, we firmly believe that the customer shouldn't have to settle for second best. Why compromise with something as important as your new home? That's why we strive to give an excellent and comprehensive service, and that's why, when you hire us, you're in good hands.

To get a better idea of the services that we offer and our prices, the best things for you to do is give us a ring. We'll be able to give you a free quote which will give you an idea of what we can help you with and of our prices. From there, we can move on to a personalised assessment. One of our staff will consult with you closely on just what it is you need and the best way to make moving day work for you.

Of course, no matter where you're moving, you've undoubtedly come across dozens of companies offering similar services on the cheap. We believe that there's no use entrusting your belongings to anyone other than the best. There's nothing worse than being saddled with a van that's too small, so that you have to make several trips, which ups the amount of time that the move takes and so increases the amount it disrupts ordinary life. In the same way, you don't want a badly equipped van, in which things might get broken, or a driver who turns up late. When you come to us, you can have peace of mind. With our first rate staff and equipment, you'll have nothing to worry about.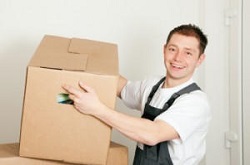 We don't just offer removal services, and that's part of our appeal. We can also provide you with high quality packaging at reasonable prices, self-storage services, and other products which form an essential part of the moving process. That means that, when you talk to one of our staff, you're talking to someone who knows the whole business, and can help you out with every step of your move. We're a one-stop shop for anyone looking to relocate their home or business, and that's one reason why we're so popular with our customers.

Your next step should be to call us today on 020 8746 4397 to get your free quote. When it comes to man and van services, it's important to go with a company that you can trust. When you come to Man and a Van London, you can be sure that you're dealing with the very best. So get in touch with one of our friendly professionals today, and let's get your move under way!